Life can get busy and sometimes we forget to prioritise our activity. Use these 10 simple tips to make healthy choices while enjoying every day!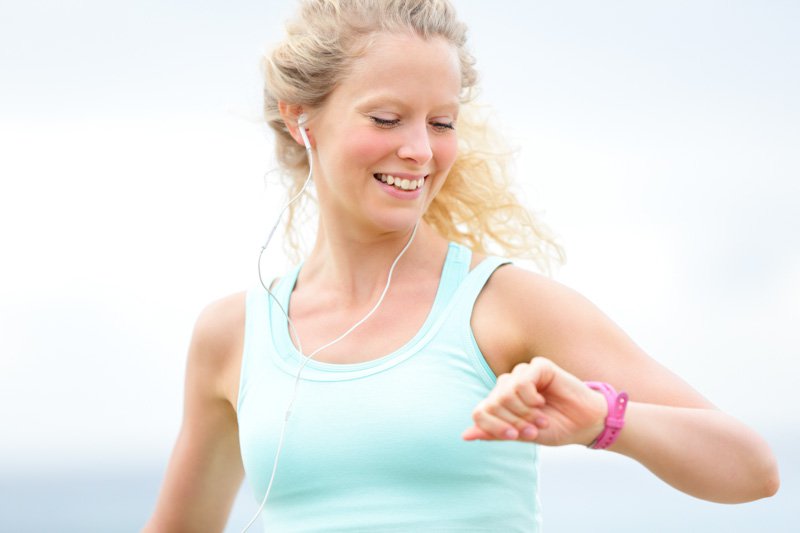 1. Outdoor Fun
Make the most of your yard, driveway, neighbourhood park or cul-de-sac with games of cricket, grip ball, totem tennis and bocce. During the hot months, there are sprinklers and water toys and during the cooler months play games like hide and seek tiggy or treasure hunts. Don't let the kids have all the fun, make the choice to get up and get involved!
2. Food Fight
Whether it's parties, BBQ's, festive celebrations or just coffee with a friend, temptation is everywhere and we can all struggle with saying no to that extra mouthful. Enjoy some treats but balance out decadent foods and drinks with in season fruits, light summer salads and healthy BBQ options.
3. Play Tourist
Take advantage of scenic walking trails in your area or where you are holidaying to see your location from a different perspective. Take a rug, cushions and a picnic lunch to enjoy in the shade once you have finished your walk.
4. Quench Your Thirst
Even in the winter months, Australia is known for it's warmer temperatures so it's important to remember to stay hydrated and encourage our friends and family to do the same. Experiment with making your own fresh vegetable and fruit juices, smoothies, delicious punches, herb and citrus infused waters, ice blocks and chilled teas.
5. Shopping Counts
Save time looking for a close park at the busy shopping centres by parking further away and walking that extra distance. Make it a habit when you do your weekly groceries to park further away or if the weather outside isn't ideal, you may even choose to do an extra lap around the shops!
6. Water Play
Visit your local pool or water park, go to a different beach or find a swimming hole to bask in while the weather is warm. Be sun smart! Take sun glasses, sunscreen, hat, water bottle, wear protective clothing and seek nearby shade.
7. Active Leisure Time
Catch up with friends and family for a takeaway coffee and walk to escape the crowded cafes. Find a local walking group to join or take your dog/s for an extra-long walk and swim.
8. Enjoy Your Neighbourhood
Take the time to explore your local neighbourhood on foot or push bike. You may find your exploring encourages helps you meet your neighbours or find a hidden gem in a park or local shop!
9. Keep Cool
Choose walking trails with plenty of natural shade, nearby seating and water taps. Plan your outdoor adventures for early mornings or late afternoons when the temperature is cool, you might even catch a sunrise or sunset!
10. Be Flexible
If you find that your normal routine isn't working, take the opportunity to switch it up with other activities. Try an outdoor boot camp, beachside yoga, swim laps or create your own work out at the park or beach! Use your Step Log to track the time spent doing other activities, as well as your steps walked.
---
Sign Up for Free
Not a 10,000 Steps member yet? Sign up for free with our website to track and monitor your physical activity and compete in steps challenges with yourself, friends and workmates.