It's never too late to start reaping the benefits of physical activity regardless of your age or current fitness level. Physical activity is important for people of every age. It improves our general physical and mental health, reduces our risk of disease (e.g., heart disease and diabetes) and helps to maintain our brain health and physical function (incl., muscle strength and bone health) as we age (1, 2). In the short term, you might start to feel as though you have more energy, think more clearly, feel stronger when doing household tasks, or sleep better at night. So, where do you begin?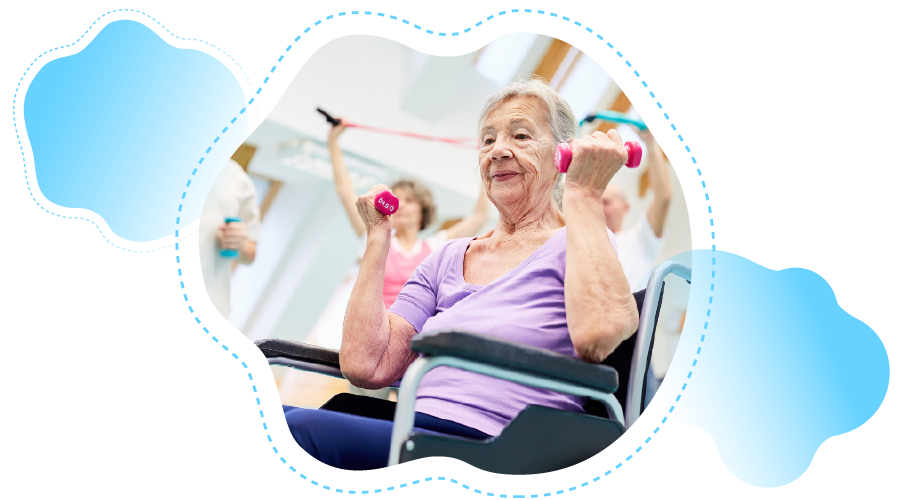 Start small
The good news is that any physical activity improves your health. In fact, the greatest health benefits are seen when people who do no or minimal physical activity start doing something (3). You can do anything that you enjoy or feel comfortable doing. Start with a 10 minute walk around the block or some gardening. Start small and later you can build up from there to receive further health benefits.
Make it fun
What physical activity do you enjoy doing?
Doing physical activity that you enjoy can help make physical activity less like a chore and more like a fun hobby. This will help you to keep this physical activity as part of your routine and receive continued health benefits.
Not sure what you enjoy? Try some different activities (e.g., dancing, tai chi, swimming, tennis) or combine your activity with something you enjoy. For example, you could walk to your favorite shop, library, or park. Alternatively, you could listen to your favorite audiobook, music, or podcast whilst you're being active.
Make it social
If you can, plan to be active with others. You can invite a friend for a regular walk or join an existing walking group or class. You can motivate and be accountable to each other, which will encourage you to keep being active. Being active with others is not only enjoyable, it can help you make new friends and connections. This can also improve your physical health, brain health, and mental health (4, 5).
Incorporate different types of activity
The most health benefits are seen when we incorporate different types of movement into our physical activity routine.
Whilst all physical activity is beneficial, we see further benefits when we do a range of different movements.
The Australian government recommends adults 65+ years work towards 30 minutes of moderate intensity physical activity on most days, and to incorporate strength, balance, and flexibility activities (6). Moderate physical activity is any activity which gets our heart beating faster and makes our breathing quicken. This is good for your heart, lungs and blood vessels and can include walking, cycling, swimming, or even vacuuming. Strength activities help to maintain muscle and bone strength and can include weight, strength or resistance training, water aerobics or yard work. Did you know that both moderate physical activity and strength activities are important for our mental health and brain health (7)? Balance activities help to prevent falls and injuries and can include tai chi, side leg raises, or walking heel to toe. Flexibility activities help you move more easily and can include tai chi, bowls, dancing, or yoga.
Consider your health
Speak to a GP if you're concerned about any health issues you have that might prevent you from increasing your physical activity safely (e.g., recent surgery, joint swelling, blood clots). Your GP will be able to help you work out what types of physical activity you can do safely. Also keep in mind the warning signs of health problems when exercising. If you feel dizzy, lose your balance, feel chest pains, experience excessive shortness of breath or nausea, stop and seek medical care.
So why not start now? Consider which health or wellbeing benefits of physical activity are most important to you, and what types of activity you would most enjoy. Start small. Make it fun and social. Incorporate different types of activity. Consider your health and take care of yourself. It's time to have some fun and get moving!
References:
Hupin D, Roche F, Gremeaux V, Chatard JC, Oriol M, Gaspoz JM, et al. Even a low-dose of moderate-to-vigorous physical activity reduces mortality by 22% in adults aged >/=60 years: a systematic review and meta-analysis. Br J Sports Med. 2015;49(19):1262-7.
Bauman A, Merom D, Bull FC, Buchner DM, Fiatarone Singh MA. Updating the Evidence for Physical Activity: Summative Reviews of the Epidemiological Evidence, Prevalence, and Interventions to Promote "Active Aging". Gerontologist. 2016;56 Suppl 2:S268-80.
Warburton DE, Nicol CW, Bredin SS. Health benefits of physical activity: the evidence. CMAJ. 2006;174(6):801-9.
Kelly ME, Duff H, Kelly S, McHugh Power JE, Brennan S, Lawlor BA, et al. The impact of social activities, social networks, social support and social relationships on the cognitive functioning of healthy older adults: a systematic review. Syst Rev. 2017;6(1):259.
Harandi TF, Taghinasab MM, Nayeri TD. The correlation of social support with mental health: A meta-analysis. Electron Physician. 2017;9(9):5212-22.
Department of Health. Physical Activity Recommendations for Older Australians (65 years and older). Canberra, Australia: Australian Government 2021.
Westcott W. Resistance Training is Medicine: Effects of Strength Training on Health. Current Sports Medicine Reports. 2012;11(4):209-16.
About the author
Stephanie Alley is a Senior Postdoctoral Research Fellow in the Appleton Institute, CQUniversity She studied Psychology at LaTrobe University Melbourne (2011) and received her PhD in Health Psychology at CQUniversity (2016). She has worked at the Cancer Council Victoria evaluating cancer support and public health programs, following which her work has focused on the development and evaluation of health behaviour change programs. Her focus to date has been on informing, building, delivering, and evaluating health behaviour programs in collaboration with stakeholders in the community. She is interested in social connectedness as an important factor for both physical and mental health, and the promotion of healthy ageing in communities through social engagement and physical activity.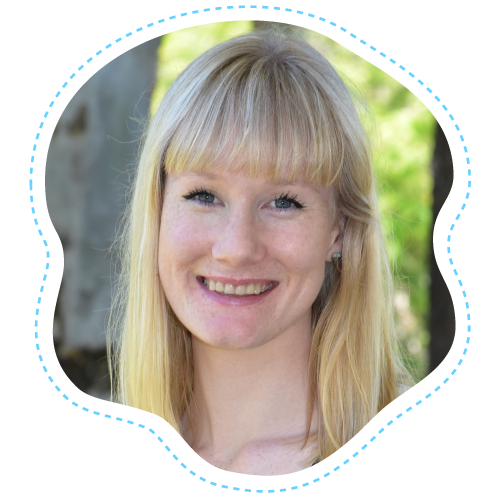 The Activate Your Everyday Series is proudly supported by the Queensland Government and Health and Wellbeing Queensland through ActiveKIT Round 2