Make every step count with these tips to boost your motivation!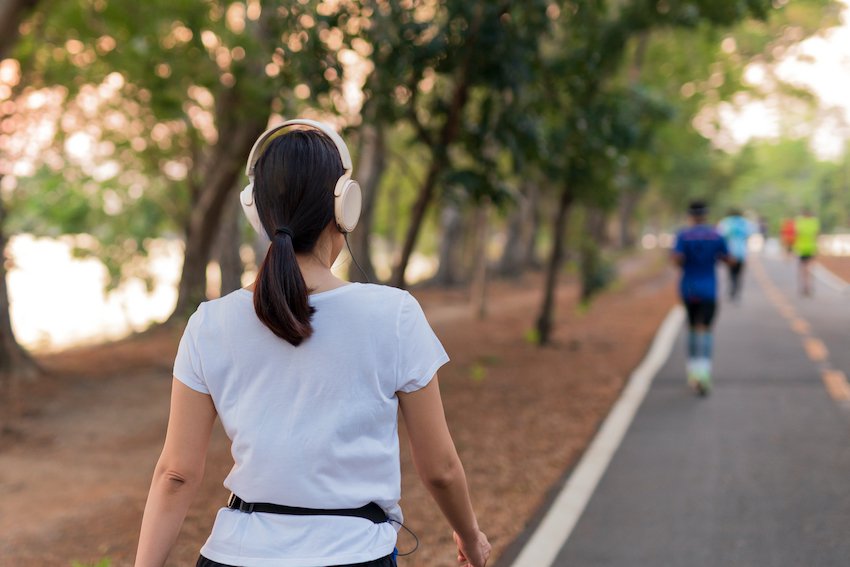 If it is hard to get started, why not ask friends and family to be active with you and make it a regular occurrence. When someone else expects you to be there it will be harder to skip being active if you don't really feel like it or feel like you are too busy.
Listen to music on your phone or iPod while being active. Pick something upbeat to get you moving just that little bit faster.
If the weather is too hot or too cold, find something you can do in an environment that is more enjoyable e.g. inside in air-conditioned controlled environments, or swimming instead of walking in warmer climates. Excluding extreme conditions, don't let this stop you. Being active warms you up and a bit of sweat is good for you too!
Set goals! If you know why you are being active, it will be easier for you to get started and keep going.
Record what activities you have been doing to see your change over time.
Join a sporting or walking group in your community, check your local council website.
Participate in group events, for example walks such as 'Relay for Life' or 'RSPCA Million Paws Walk', or even try a Parkrun or fun run event in your community.
---
Staying Motivated
The first weeks of becoming active are the most critical period to sticking with a new physical activity routine, give yourself the best chance of "sticking with it" and commit to it for at least a month. Here are some more helpful tips to maintain your motivation: 

If you slip out of routine, forgive yourself and begin again (and again). Don't give up, and avoid the "all or nothing" pitfall.
Expect to notice an improvement in how you feel in about four to eight weeks.
Walk with a friend or your dog, and you will be encouraged to walk even on those days when you don't feel like it.
Introduce change every so often to keep it interesting. If walking is your thing, take a different walking route.
Reward yourself! Each month, particularly for the first 6 months, reward yourself for sticking with your activity program goals. Pick something you enjoy and that is healthy.
If you miss more than a week, resume your physical activity routine at one-half to two-thirds of your normal level and build back up gradually.
Look at the time spent doing physical activity in perspective of the hours in a day and week. Doing 30 minutes of physical activity within the 24 hours in the day or spending 2.5 hours being active broken up within the 168 hour week is manageable when you may usually spend this amount of time doing other activities like watching TV or looking at your phone.
Walk during lunch or coffee breaks, 10 minute chunks of physical activity at least three times a day do make a difference.
Park your car further away from where you are going and enjoy the walk. Or even better, walk all the way if you can or take a bicycle. That way even on the days you may not get to do your chosen activity, you will have done some physical activity and keep your motivation up.
Take a mental break. Use your walking time to think about pleasant things. Avoid using the time to ponder family problems or bills. It is essential to feel good about what you are doing.
---
Sign Up for Free
Not a 10,000 Steps member yet? Sign up for free with our website to track and monitor your physical activity and compete in steps challenges with yourself, friends and workmates.