2023.04 Major notice:
Version 4.8.5 has now moved to Legacy Mobile App. This means that Support is limited for this version and earlier versions, and that the app may crash at any time. Please update to the latest version of the 10,000 Steps mobile app for new features and up-to-date Support.
Tell us more about the issue so we can help...
Which type of device you are using?
What version of software is installed on your device?
Which version of the 10,000 Steps app are you using?
What issue are you experiencing?
Is the issue intermittent (only happens sometimes), or continuous (happens every time)?
If you have any screenshots of the issue you are experiencing, please email them through to 10000steps@cqu.edu.au.
App Update information and connection tips are available at Support > 10,000 Steps Mobile App > 10,000 Steps App Update.
Known Issues
Android App Update
The 10,000 Steps mobile app currently requires Android version 6.0 - version 13.0. Phones running Android versions newer than version 13.0 are not yet supported. We will have a new new mobile app release in mid-2023 and expect it to be compatible with the newest Android software.
Mobile App - Timeout Tournament "Time Left" is Incorrect
Some users have reported that their tournaments display incorrect "time left" for Timeout Tournaments on the 10,000 Steps Mobile App (typically 1 day less than expected). This is a known display issue and we hope to resolve the error soon.
In the meantime, please refer to the website Timeout Tournament's "time left" as the primary source of truth for your tournament planning. You can view time remaining in the information section above your website Tournament Leaderboard.
Apple Health - Double Step Counting
Apple Health may import steps tracked by both the internal pedometer sensor on the iPhone in addition to a connected device. The addition of steps tracked by the iPhone can be turned off in iOS devices in Settings >Privacy > Motion and Fitness.
Navigate to the Settings app on your IOS device.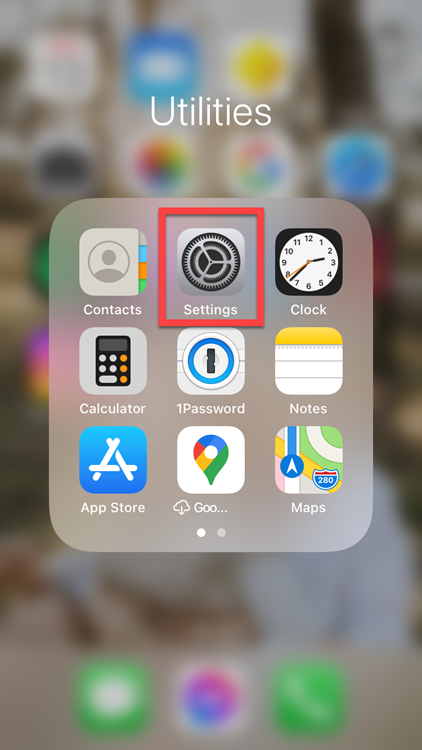 Scroll down to Privacy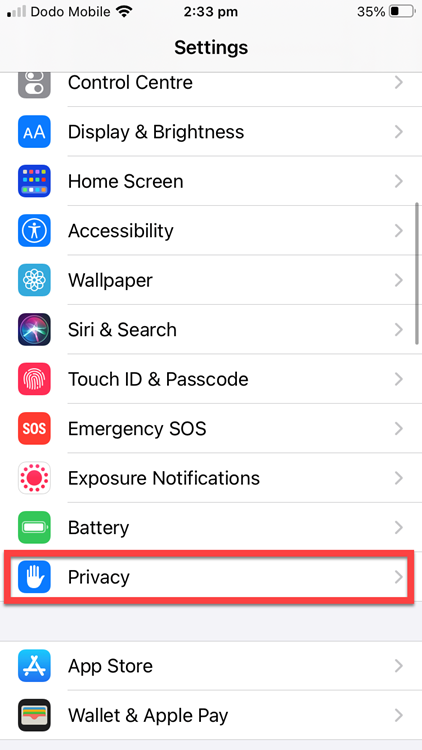 Scroll down to Motion & Fitness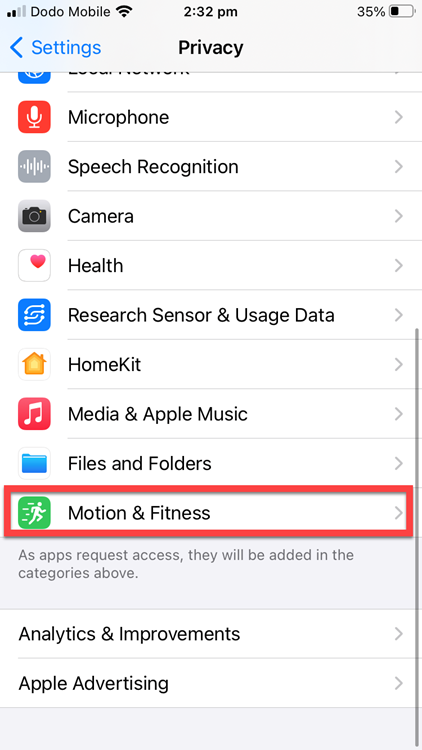 Disable Fitness Tracking
Your Fitness Tracking will now be disabled for steps collected on the internal mobile device.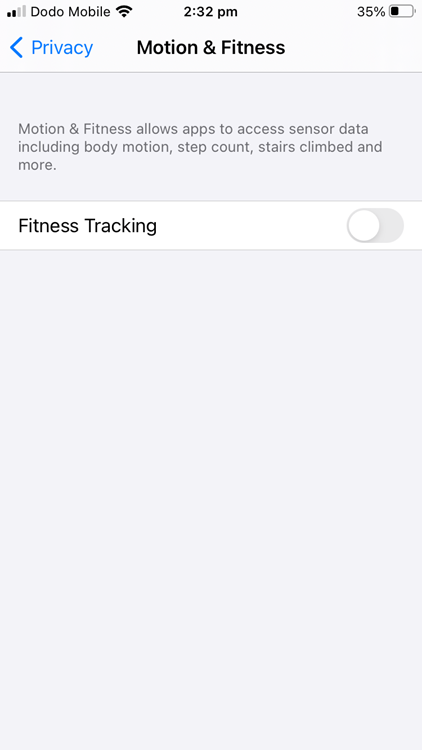 We recommend disconnecting from Apple Health through the 10,000 Steps mobile app (if already connected) and establishing a new connection. For instructions, please see Connecting with Apple Health.
Mobile App Step Log - Missing October 2nd
Members in daylight savings states (SA, NSW, VIC, ACT, TAS) may find that October 2nd is missing from their mobile app step log, or that their Sunday 2nd October steps have been included in their Monday 3rd of October step record.

To correct your Sunday 2nd October steps, you can override and update your step log at any time via your website Step Log. We also have a step-by-step guide to updating your website Step Log available here.