For many people, time is one of the biggest barriers to physical activity. As the saying goes, if you don't make time to be healthy now, you may have to make time for sickness later. At 10,000 Steps, we want to encourage you to choose to be active every day. Our take home message is to stop using time as an excuse, and make movement a priority where ever you are during your daily activities - at home, work or play time. 
5 ways to activate your places!
Home: get into the garden and give your plants some TLC, play outside with your dog, play music and dance around the lounge room or kitchen while cooking, pace the house, driveway or yard while on the phone and move your laptop to the kitchen bench to stand.
Your neighbourhood: walk to your local park or just take in some fresh air by exploring your local streets. Find enjoyment in the social connection of seeing others in your neighbourhood face to face on your journey. Smile and say hello! You never know whose day you might brighten and it might make you feel happier too.
Kids sports training: do you sit on the sideline while your child trains for their sport? See if you can fit in a lap or two while you wait, even better, encourage some other parents to join you!
Catch up with friends and family: choose an activity to do while catching up with friends. Our local communities have so much to offer if we make the most of what is available! Get a take-away coffee and walk along the beach, park or river while you talk, meet at a local national park walking trail (aren't we lucky to live in such a beautiful country!), have a round of golf or tennis or put a social team in one of your local sporting fixtures!
Don't let the kids have all the fun: as a parent, we can sometimes look for a rest and sit back and watch the kids play, but why not join them and move your own body at the same time! Jump on the tramp, hop on the scooter, peddle your bike or play a game of tiggy in the backyard. It might just bring out the child in you and make you and your kids smile!
How do you fit activity into your day? Share your ideas with us on our Facebook page or submit a member story to help inspire others!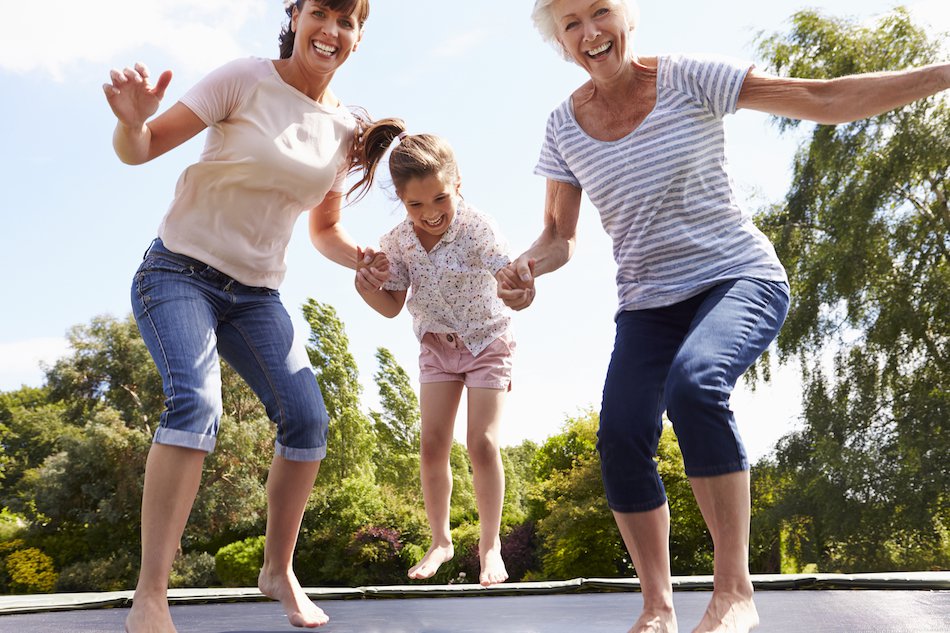 How you can use 10,000 Steps?
Every minute of movement will add 100 steps and every 10 minutes will add 1,000 steps to your day! At 10,000 Steps we want to help you to enjoy a healthy, active lifestyle:
Be motivated:  join a Challenge and go in the draw to win prizes if you reach your monthly goal.
Get active: set your daily step goals and activate your places to reach them each day. Record your steps on our website or mobile app and watch you graphs grow!
Walk together: sometimes having a buddy to keep you on track makes all the difference. Connect with your friends on 10,000 Steps to check their progress or get some teams together to compete in a Tournament.
Follow us on Facebook, Instagram and Twitter: keep up to date with the latest from our program and to be reminded of positive messages, new Challenges and activities that you can be involved in.
If you haven't already, Sign Up today - we would love to be a part of your journey!
Every step counts. Every move counts.