South Australia's 2023 Billion Steps Challenge
Every step and minute of activity counts, which is why Wellbeing SA and 10,000 Steps invite you to step up to the fourth annual Billion Steps Challenge this October.
We are challenging you to track your steps with us and find more ways to move more each day to help reach the 1 billion step goal by the end of the month. Can we beat last year's effort and do it in less than 30 days?
Step on your own, together with friends or in a team at work. Walk while you talk, stand while you work and start parking further away. Walking more is good for your mind and body.
From South Australia? Join us in reaching our 1,000,000,000 steps goal!
Login or Sign Up
Our members from South Australia have logged a grand total of 112,496,833 steps towards the 1,000,000,000 challenge goal!
Challenge Start
Oct. 1, 2023
Challenge Steps
112,496,833
Challenge Goal
1,000,000,000
About the Challenge
South Australia's Billion Steps Challenge is a goal-based step challenge starting on Sunday 1 October 2023. All steps and activity logged by South Australian members during October 2023 will automatically be combined and tracked towards the 1 billion steps goal until the goal has been reached.
Get involved!
As an individual:
Do you live in South Australia and want to start stepping more throughout your day?
For your organisation:
If you are a leader in your workplace, we Challenge you to start a team Tournament:
If you are wanting to participate in a Tournament, a Coordinator within your workplace or community group will need to add you to a team.
---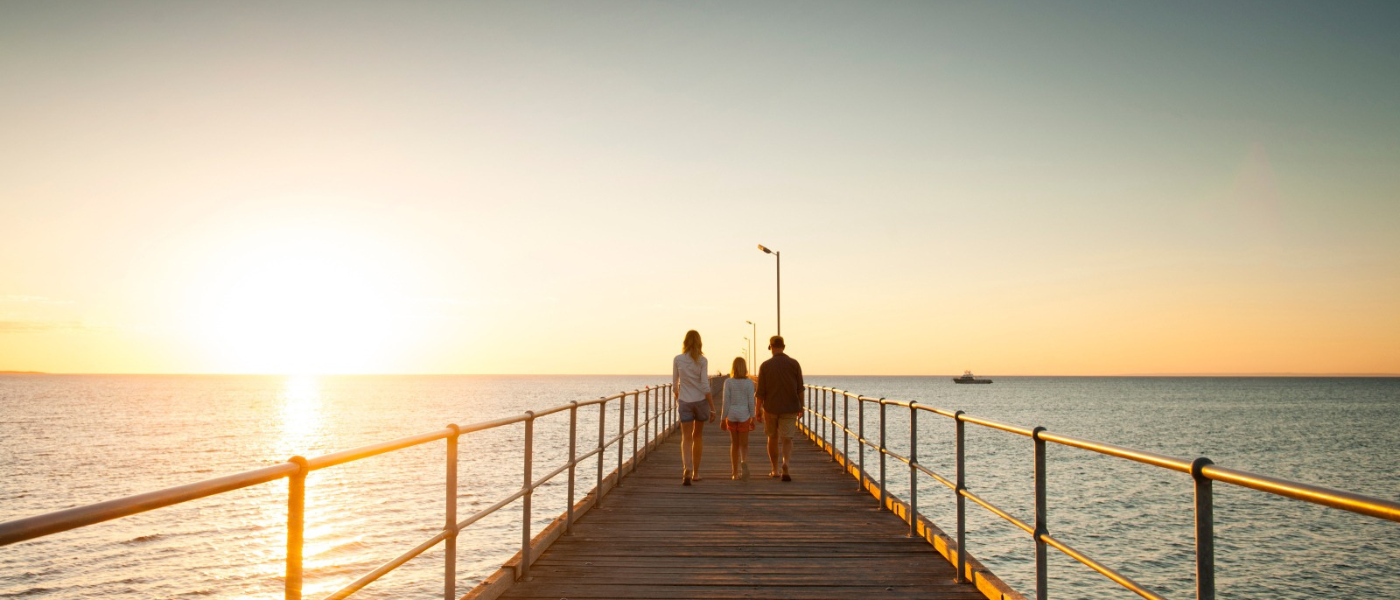 Frequently Asked Questions
How can I join the October monthly Challenge during the Billion Steps Challenge?
This October we are walking through York Peninsula in our Monthly step Challenge! Join the Challenge now by choosing one of four journeys of varying length. Step to reach your goal by the end of the month. Any steps and activity you log during the month of October will contribute to your monthly Challenge goal and also towards the Billion Steps goal of one billion steps. Complete your journey to win a new pair of Asics or Garmin activity tracker!
How can I track and sync my steps?
Steps can be tracked using any device you have available, whether that be a wrist worn activity tracker, step counting app or pedometer. Steps can be entered manually on either website or mobile app, or a compatible tracker can be connected to sync steps.
If using an activity tracker, we recommend connecting through the 10,000 Steps mobile app through Apple Health or Health Connect (depending on your device) as this provides the most stable connection and accurate transfer of steps.
Please see detailed instructions for:
How can I track other activities?
Every minute of movement counts towards your health (and the Challenge!). Simply enter the amount of time in minutes which you were moving at a moderate and/or vigorous intensity on your Dashboard.
We will calculate an estimated step count based on your time entered and add it to your total for the day.
Want to find out how to log your activity accurately? Visit our Support and Articles for more information.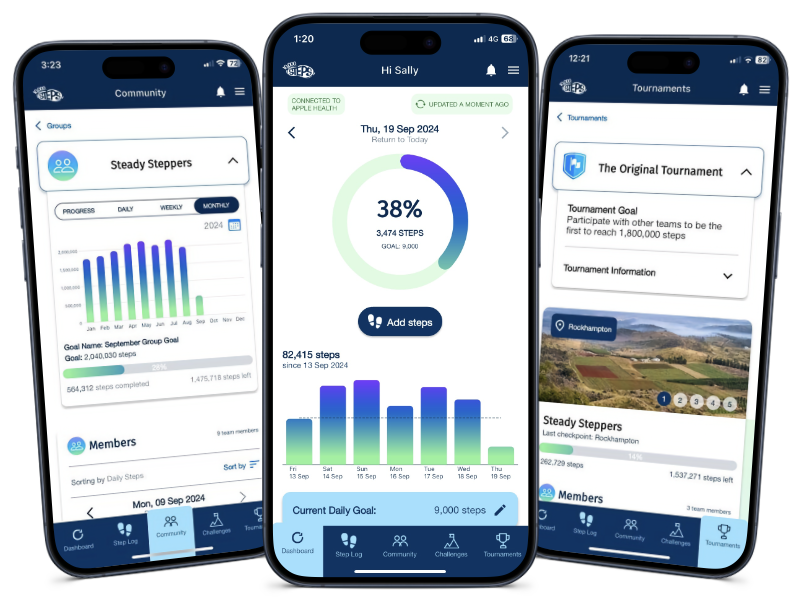 10,000 Steps App
Keep your steps up-to-date by logging with the 10,000 Steps mobile app.
Log your steps and activity
View your step statistics over time
Track your progress in Challenges
View your Tournament Leaderboard
Apple Health integration on iOS
Available for iOS and Android devices
Are you from an organisation looking for more information?
Access additional details and resources to get your organisation stepping in the 2023 Billion Steps Challenge.
View