South Australia's Billion Steps Challenge
What is the Billion Steps Challenge?
Wellbeing SA is excited to bring South Australians together to reach one billion steps. 
We know that every step counts and the more we move, the more health benefits we reap! So, we encourage you to challenge yourself, your family, friends and workmates to log steps and stay motivated to help achieve our state goal.
From South Australia? Join us in reaching our 1,000,000,000 steps goal!
Login or Sign Up
Our members from South Australia have logged a grand total of 915,889,646 steps towards the 1,000,000,000 challenge goal!
How do I get involved?
Getting involved is easy and free:
Sign up or login to be a 10,000 Steps member
Track and log your steps and minutes of physical activity
Spread the word with your family, friends and workmates!
Remember to make sure the State in your
profile
is South Australia so your steps contribute to the Challenge.
Every step counts.
Tracking your steps is a great motivation to keep moving through the day. Set yourself a daily goal and use a pedometer, Fitbit, Garmin or other activity tracker to stay on track. Whether it's a planned walk that you do regularly or incidental movement across the day, the more you move - the better your body and mind will feel!
Need some step inspiration?
We encourage you to stay motivated and enjoy the benefits of a healthy lifestyle by checking out some tips on the Open Your World website.
Challenge Start
Oct. 1, 2020
Challenge Steps
915,889,646
Challenge Goal
1,000,000,000
---
A message from the Premier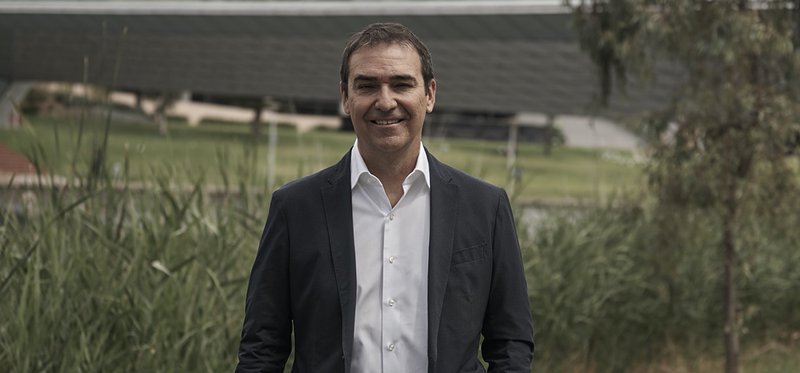 There are so many amazing places to walk here in SA, from our newly opened Myponga Reservoir, to our famous Mt Lofty and picturesque Morialta Falls - now is the time to get out and about with family and friends to reap the health and wellbeing benefits of South Australia's first Billion Steps Challenge.
Good luck to everyone participating!
HON STEVEN MARSHALL MP, PREMIER OF SOUTH AUSTRALIA

---
Our Billion Steps Ambassadors
We are lucky to have the support of our Billion Steps Challenge Ambassadors who will help us reach our goal of one billion steps. 
Stay tuned to find out who is coming on board, how they are tracking and challenge yourself to beat their scores!
Lyn Dean
For South Australians who are wanting to increase their physical activity, the Billion Steps Challenge is a great way to achieve this.
As Chief Executive of the newly established Wellbeing SA, Lyn is committed to contributing to create a balanced health and wellbeing system that supports improved physical, mental and social wellbeing for all South Australians.
Andrew Costello
Walking is such an awesome way to get fit and stay healthy and I can't wait to reach 1,000,000,000 steps with you all this October! Bring it on!
You can see Cosi every Sunday night on Channel 9 at 5.30pm or listen to him on SAFM weekday mornings from 6-9am.  Cosi loves everything about SA and his passion is supporting this great state and spreading positivity!
Pippa Wanganeen
One of the most simple and uplifting things you can do for your health and wellbeing, is to take a walk in nature! I love to go with our children, it is something fun that the whole family can do together.
Pippa is currently an Ambassador for Foodbank SA, an advisor to the United Nations Association of Australia (SA), collaborating with a number of local and international charities, fashion and lifestyle brands.
Gavin Wanganeen
When you make time to look after your body, you look and feel so much better. Let's all walk ourselves into good health in 2020 and beyond.
Gavin Wanganeen is an Australian Football League (AFL) legend, acclaimed contemporary Indigenous artist and Aboriginal activist. Having retired from the AFL over a decade ago, he continues to inspire and break new ground through his work as a contemporary Indigenous artist, is the first Aboriginal past player to be elected on to the board of an AFL club, and is committed to improving the lives of Aboriginal people.

Rebecca Morse
Keeping fit is so important for your physical and mental wellbeing, nothing makes me feel better than a long beach walk.
Rebecca is an award-winning South Australian journalist and co-host of the Bec, Cosi & Lehmo breakfast show on SAFM. She writes a popular parenting column in Kiddo magazine with ample material supplied by her three daughters and can often be seen chasing her dalmatian along the beach.
Chris McGowan
"No-one can make you feel inferior without your consent. Never Give it." — Eleanor Roosevelt
Chief Executive of the Department for Health and Wellbeing.