Staying active can be simple! Here are a few tips and tricks which can help you stay motivated to move more throughout your day.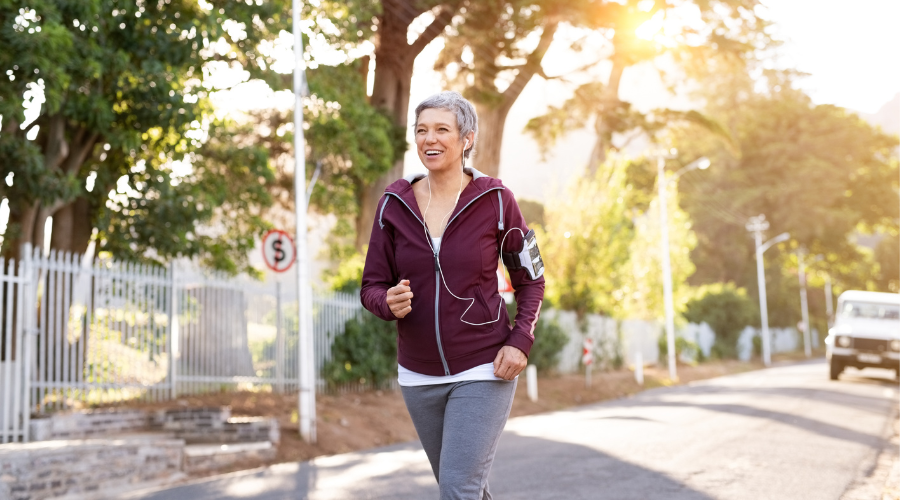 Start slowly.
If are new to being active or haven't been active for a while start slowly, find your baseline and set yourself an achievable goal. Once you consistently reach your goal, increase it slightly to challenge yourself.
Do what you enjoy.
Being physically activity is is an investment in your own health and wellbeing. Choose activities you enjoy with people you enjoy spending time with and ensure it fits into your schedule. It might be bike riding, bushwalking, running or swimming.
Be flexible.
If it is raining, choose a different activity that you can do indoors like an online home work out, if it is hot or too cold then walk when the temperature or light is best. If you are feeling unwell or tired, choose a gentle activity and opt for something more intense on a day that you are feeling your best.
Focus on how you feel.
Each day think about how well you are doing in making the effort to be active. Some days you will step more than others, but it all counts and adds up! Progress can be measured in many ways such as how many days you reach your step goal, your mood, sleep and energy level. By incorporating activity into your everyday life, it will become a habit and you will make active choices without even realising! The more active you are, the more benefits you will gain.
Go somewhere new.
Change up your normal routine. Walk somewhere different, try a different time or day or different route. Take your dog or a friend and listen to some music to add a bounce to your step.
Take notice.
Be mindful when you walk, take in your surroundings and observe! What is the weather like today? What wildlife can you spot? Be a tourist in your own neighbourhood and see with fresh eyes.