Health Challenges
Find out more about current, past and potentially future 10,000 Steps Health Challenges!

What is a 10,000 Steps Health Challenge?
The Health Challenge is a great strategy to encourage participants to be more active, lose weight and waist girth and participate in a fun initiative with colleagues, community members, family and friends. In their dashboard, 10,000 Steps members can easily join a current Health Challenge if one is being organised by their workplace or in their community. Once joined, any steps and health measures logged within the set dates contribute to the overall team totals. 
Please note, there is not always a Health Challenge in your area. As a new feature on the 10,000 Steps website, we assist workplaces and communities in the setting up of a Health Challenge and based on feedback this feature will continue to evolve over time. If you are interested in organising a Health Challenge, please contact us. 
Current Health Challenges
The Australasian University Health Challenge
12 Universities across Australia and New Zealand have teamed up to provide staff and students with an opportunity to increase their physical activity, through a fun and exciting inter-university competition between 19 August and  29 September 2019.
Visit the Australasian University Health Challenge page to view the Leaderboard page to be inspired by the progress and find out if your Uni is involved. 10,000 Steps members can select their Challenge team (University) and if you aren't a member, sign up now to get involved.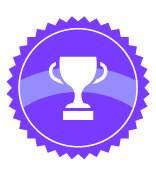 Australasian University Health Challenge
The Challenge is on...help your Uni accumulate the most steps
Sign Up
Support topics
For more help and information please visit our support section.
Previous Health Challenges
The Health Challenges are new to the 10,000 Steps website with only a few trials being run so far. Check them out to see how we work with the groups to set up a personalised Health Challenge page that is populated with your local information, logos and leaderboard.